Artists, Performers and Presenters
MONDAY, March 14, 2016 -- 7 pm

(c) Martin Vukovits
Elfriede Jelinek

Born in Mürzzuschlag; education at the Viennese Conservatory; studies of drama and art history at the University of Vienna. Since 1966 publications in all genres: poetry, prose (e.g., Die Liebhaberinnen, Die Klavierspielerin, Lust, Die Kinder der Toten), drama, audio plays, film scripts, libretti, essays, and translations; some publications exclusively for her webpage www.elfriedejelinek.com (e.g. 2007/2008 internet novel Neid). Lives in Vienna and Munich. Numerous awards and prizes; 2004 Nobel Prize for literature.

Website
---
(c) Isabell Schatz
Petra Morzé

Born in Klagenfurt; education in acting at the University of Music and the Performing Arts, Graz. Engagements at the Schauspielhaus Graz and Theater in der Josefstadt; since 2002 permanent member of the Vienna Burgtheater. Regular performances at the Salzburg Festival and the Festival of Reichenau; participation in numerous film- and television productions. In 2005 solo performance of Jelinek's Der Tod und das Mädchen IV (Jackie) in the Vestibule of the Burgtheater.

Further information

---
TUESDAY, March 15, 2016 -- 1:45 pm

(c) Forschungsplattform Elfriede Jelinek
Pia Janke

Born in Vienna; education in German Studies and Theater; training in cultural event management. Professional experience as "Dramaturgin" in musical theater, etc. at the Vienna State Opera and at the Opera in Bonn. Professorship (Ao) in German Studies at the University of Vienna. In 2004 founding of the Elfriede Jelinek-Forschungszentrum—and since then director of this center. Publications on Peter Handke, Thomas Bernhard, Elfriede Jelinek, on the genre of the libretto and a variety of interdisciplinary topics, among other things. Since 2013 director of the Forschungsplattform Elfriede Jelinek of the University of Vienna.

Further information
---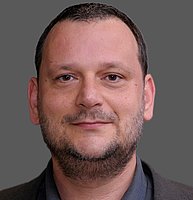 Stefan Drees
Since 1998 lecturer in musicology at the Folkwang University of the Arts in Essen. From 2004 to 2009 recipient of a research grant from the German Research Foundation (DFG), 2009 "Habilitation" at the Rostock University of Music and Drama, entiteld Vom Sprechen der Instrumente: Zur Geschichte des instrumentalen Rezitativs (2007). Since 2009 visiting professorships at various Universities. Research interests: music of the 20th and 21st century, media, film score, performance, experimental music theatre; numerous publications on Olga Neuwirth.
---
(c) Harald Hoffmann
Olga Neuwirth

Born in Graz; education in composition in Vienna, San Francisco, and Paris. In 1998 selected for the composition focus at the Salzburg Festival in the series "Next Generation." Recipient of numerous prizes, such as the Hindemith Prize of the Music Festival of Schleswig-Holstein; Ernst Krenek Prize for Bählamms Fest (1999); Großer Österreichischer Staatspreis (2010). Since 2006 member of the Berlin Academy of Arts; since 2013 member of the Academy of the Arts in Munich. Recent work: The Outcast (based on the life and work of Hermann Melville) and American Lulu (a new interpretation of Alban Berg's Lulu), Masaot/Clocks without Hands.

Website
---
TUESDAY, March 15, 2016 -- 6:30 pm
(c) achensee.literatour
Theodora Bauer

Born in Vienna; lives in Großhöflein/Burgenland. Since 2008 education in communication and philosophy at the University of Vienna. Various publications in anthologies, and broadcasts on Oe1 and Radio Burgenland. Readings in various venues, such as ALSO-Lesereihe in Café Anno or Café Amadeus, Vienna. Several prizes, such as manuskripte – Literaturförderungspreis der Stadt Graz (2014), achensee.literatour—Stipendium (2015). In 2014 literary debut with Das Fell der Tante Meri (Picus).

Website
---
Michael Freund

Born in Vienna, is instructor in media communications and cultural topics at Webster University Vienna; author and journalist for "Der Standard", Austrian Public Radio Ö1 and others, photographer and moderator. Studies of social sciences in Vienna, Heidelberg and at Columbia University New York (Ph.D. in social psychology). Long-standing interest in intercultural communication, popular (sub)culture and design.

Further information
---
(c) Susanne Schleyer
Doron Rabinovici

Born in Tel Aviv; raised in Vienna. Writer and historian. His oeuvre includes novels, stories, and scholarly writings. In Austria important advocate against anti-Semitism and racism. Many awards and prizes, such as the Jean Améry-Prize for Essays (2003), Anton Wildgans Prize (2011). Among his prose writings: Andernorts (2010), Ohnehin (2004); among his political writings (all with Suhrkamp) the book Credo und Credit (2001).

Website
---
WEDNESDAY, March 16 -- 3 pm
(c) Lukas Beck
Ruth Beckermann
Born in Vienna where she also spent her childhood. After her studies in journalism and history of art in Vienna, Tel Aviv and New York, she received her doctorate in 1977 at the University of Vienna. Since then she has contributed as a journalist to several Austrian and Swiss magazines.
In 1978 she (co-)founded the distribution company filmladen in which she was active for seven years. In this period Ruth Beckermann started to make films and to write books.
Since 1985 she has been working as a writer and filmmaker.

Website

---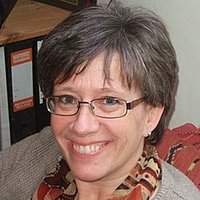 Allyson Fiddler
Allyson Fiddler is Professor of German and Austrian Studies at Lancaster University. She has written on a wide range of contemporary Austrian writers, most extensively on the work of Elfriede Jelinek. Allyson is an international partner of the Forschungsplattform Elfriede Jelinek (University of Vienna). Recent publications include a special issue of Austrian Studies on Jelinek and the themes of Sport, Cultural Understanding, and Translation to Page and Stage (2014, with Karen Jürs-Munby) and on The Austrian Noughties: Films, Texts, Debates (2011, with Florian Krobb). Among her latest journal articles are essays on protest in Austrian popular music and on Austrian film-makers and the extreme right.
Research Platform Elfriede Jelinek:
Texts - Kontexts - Reception
University of Vienna
Universitätsring 1
1010 Vienna
Contact to the Organizing Committee:
E-Mail